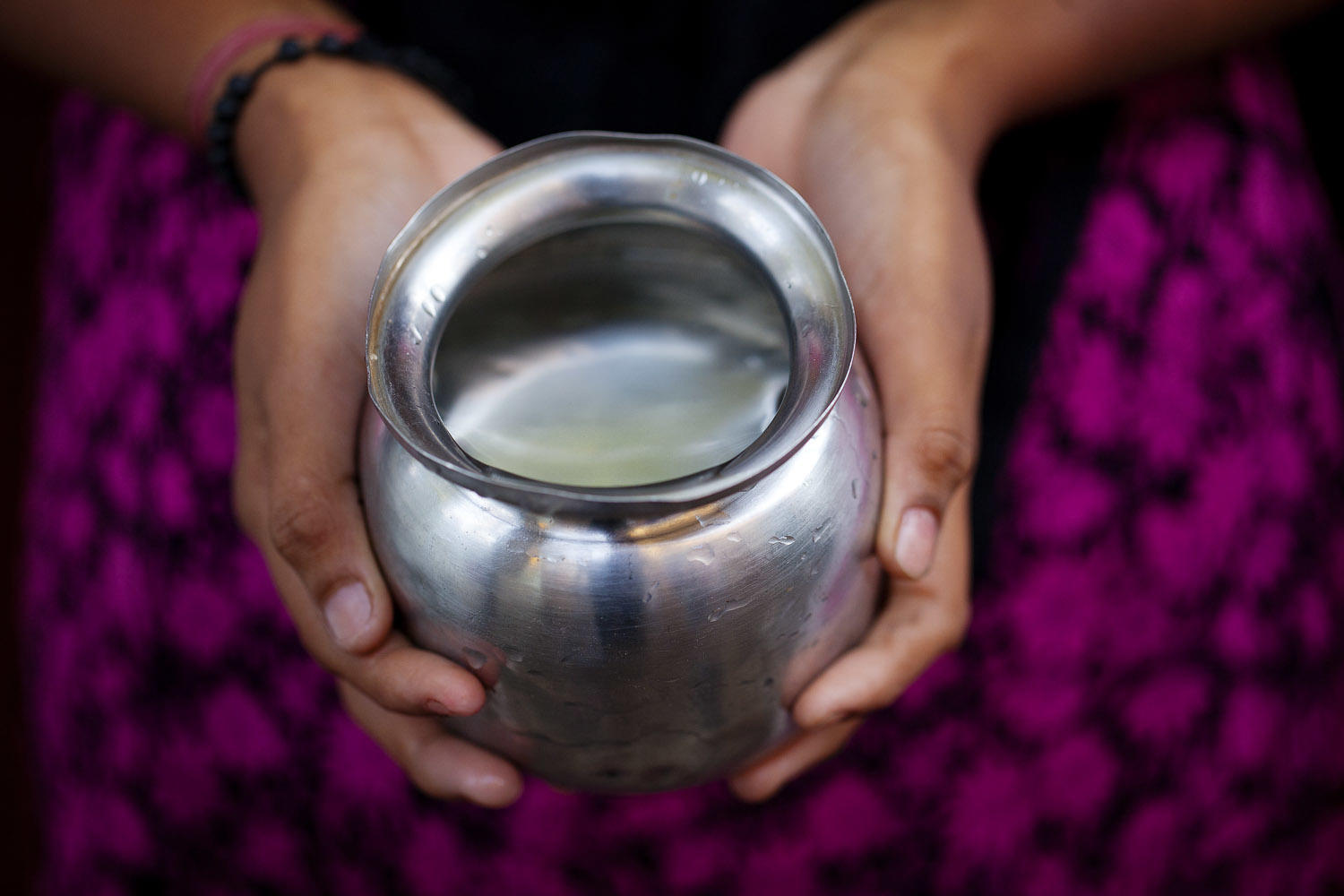 Each day, Veolia in India delivers drinking water of the highest quality to improve the living conditions of all citizens where we operate.
We work hand-in-hand with the public authorities to take care of the various steps involved in complex water cycle management. This includes withdrawing water from nature, treating and producing drinking water. We are also experts in wastewater treatment, recycling it for various purposes, including irrigation and groundwater recharge.
 
Veolia provides 24/7 water supply for all, delivering water all day, every day and under pressure to customers taps.
We provide continuous supply of safe water to every consumer 24 hours a day, every day of the year, through a distribution system that is continuously full and under positive pressure. We do this through an integrated process:
Withdrawing the water from the environment
Treating water to make it drinkable
Piping and storing the treated water
Distributing water to customers
Several municipalities in India have entrusted Veolia with the responsibility to run their water systems and bring the best water supply service to their citizens.
 
In 2011, the Nagpur Municipal Corporation chose Veolia to implement a 25-year contract to provide 24/7 water supply to three million citizens of Nagpur. The full city contract was awarded as a result of Veolia Water's exemplary performance in running a pilot project in Nagpur for five years. This project provided clean drinking water at full pressure 24/7 to all the 165,000 inhabitants, with 16,000 households connections (including about 5,000 slum households connections) of the pilot zone (which represented about 10% of the city's geographical area).
 
Similarly, in Karnataka, Veolia runs five pilot projects with the objective of demonstrating the feasibility of 24/7 continuous water supply. The company provides clean drinking water services to five pilot zones in the cities of Belgaum, Gulbarga, and Hubli-Dharwad. Each zone covers approximately 10% of the geographical areas of these three cities.
24/7 water brings the following benefits:
Better quality of water : considerable reduction in water-borne diseases
Better service to all consumers : improved quantity, no timing issues, high pressure that ensures water availability on every floor
Revolutionizes service to the poor : such consumers can access more water depending on their need, improve their health and hygiene, save time in queuing and carrying, thereby gainfully using the time saved for other tasks
Reduces coping costs for households : storing water, buying pumps and spending money on electricity is not a necessity anymore
Enables improved efficiency of service provision : it makes possible the management of illegal connections and the effective handling of leakages
Enables protection of the environment : reduces the consumption of water resources and energy consumption
Producing clean drinking water to protect health
Veolia strictly adheres to the Indian national and local regulations and complies with the standards set by the World Health Organization (WHO) to prevent the presence of undesirable micro-organisms and chemicals in drinking water. Veolia Water considers the health of its customers to be an absolute priority and deploys technologies necessary to produce and distribute water that meets those quality standards.Water withdrawn from the natural environment is subjected to several types of treatments that include coarse and fine screening, flocculation and settling, filtration, ozonation and chlorination. In order to comply with and anticipate Indian standards, Veolia has a policy of strictly monitoring the quality of the water it produces and distributes.