For several years now, the number of megacities in the world and especially in India has been growing strongly. This is due to a massive rural exodus that leads to the following situation: Indian megacities are increasing in density and becoming more complex at a startling pace. 
New challenges
Due to this current urbanization, cities are facing numerous challenges such as water scarcity, aging infrastructure and the increasing cost of energy. Building eco-neighbourhoods and smart, sustainable cities has thus emerged as a key priority in the matter of delivering a good level of public services, committing to sustainable development and ensuring cities' attractiveness. In India, the government has launched many smart cities projects (about 100) since the beginning of the year 2015 to ensure a smooth urbanization in the country. 
Our commitment 
Veolia is rising to this key challenges by combining its expertise in waste, water and energy services to deliver comprehensive and integrated solutions to support the sustainable development of cleaner smarter cities.
In India, we are proud to work with the city of Nagpur where we have implemented smart water services to improve water efficiency for the benefit of the city and its residents. 
Our solutions 
 
Smart systems: Developing smart systems to improve environmental and financial performance:
Information and CommunicationTechnology (ICT) are revolutionising environmental services. The growing range of 'big data' available and increases in capacity have made it possible to create systems in which all stakeholders (producers, managers and users) can interact in real-time to optimize network operations. Veolia's solutions are boosting the efficiency of municipal systems including district energy and building energy systems, water networks and waste management systems. 
Smart solutions for purification and distribution of Water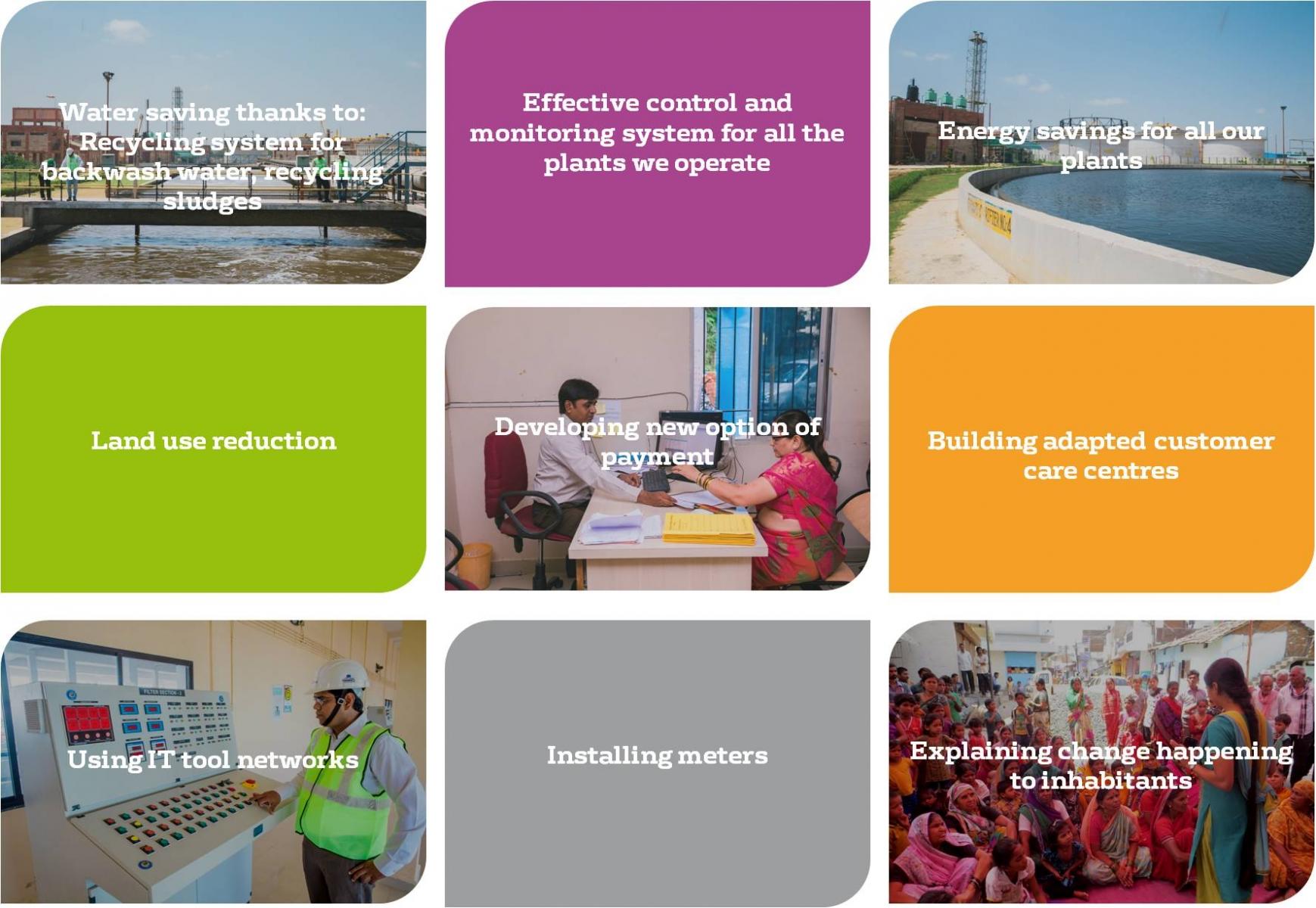 Smart solutions for Waste management