Veolia as a group ensures sustainable water, waste and energy management services for its partners, delegating authorities and industrial clients. We are committed to ensuring that everyone has access to quality services by developing locally appropriate solutions for which we need to constantly innovate. 
In order to create the inclusive business models of tomorrow for and with our stakeholders Veolia launched "POP UP", a social entrepreneurial incubator platform. Through this platform social partners can coach young start-ups to launch their idea or business. As a catalyst and a mediator, Veolia supports the start-ups to build and deliver innovative solutions and strong impacts.
To know more, please  visit our website.
Pop Up India
In 2018, Veolia India started to explore the possibility to launch the POP UP platform with the objective to build the bridge between Veolia and promising startups that can support addressing existing business challenges. Through this platform the idea was also to explore new opportunities and projects with social impacts.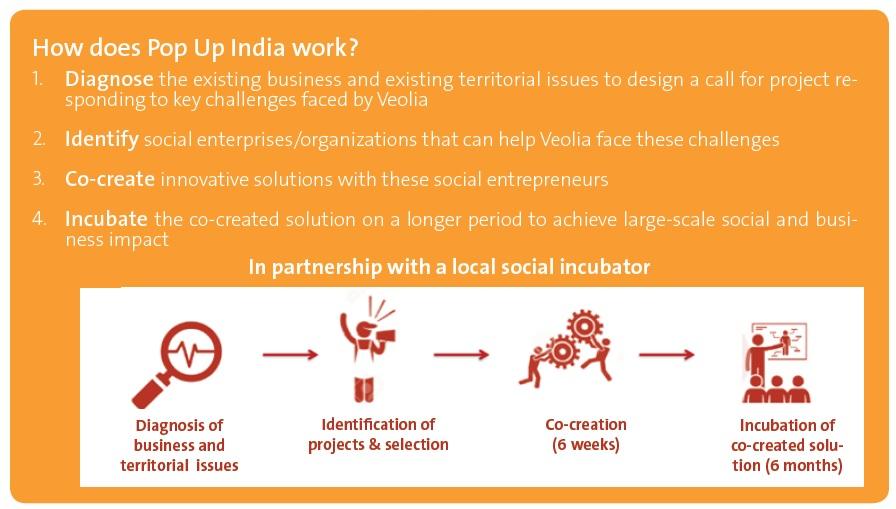 Veolia India partnered with Ennovent as our social and business incubator and launched Pop Up India. With the support of the incubator potential start-ups were identified and pilot projects were designed creating an alignment with Veolia's requirement.