Patrick Rousseau, CEO and Managing Director of Veolia India was a part of the French CEOs Forum held during the visit of Mr. Hollande, The President of the Republic of France.
 
To celebrate the Republic Day and also to reaffirm the French economic presence and investments in India, Mr. Hollande visited India from 24th to 26th January 2016. 
 
The French CEO Forum was attended by companies who were considered emblematic for the success of the relation between India and France. It was the occasion for Mr. Rousseau to highlight the presence of Veolia in India and also to discuss about the different initiatives which the Group can bring around the country to modernize the Indian cities into Smart Cities.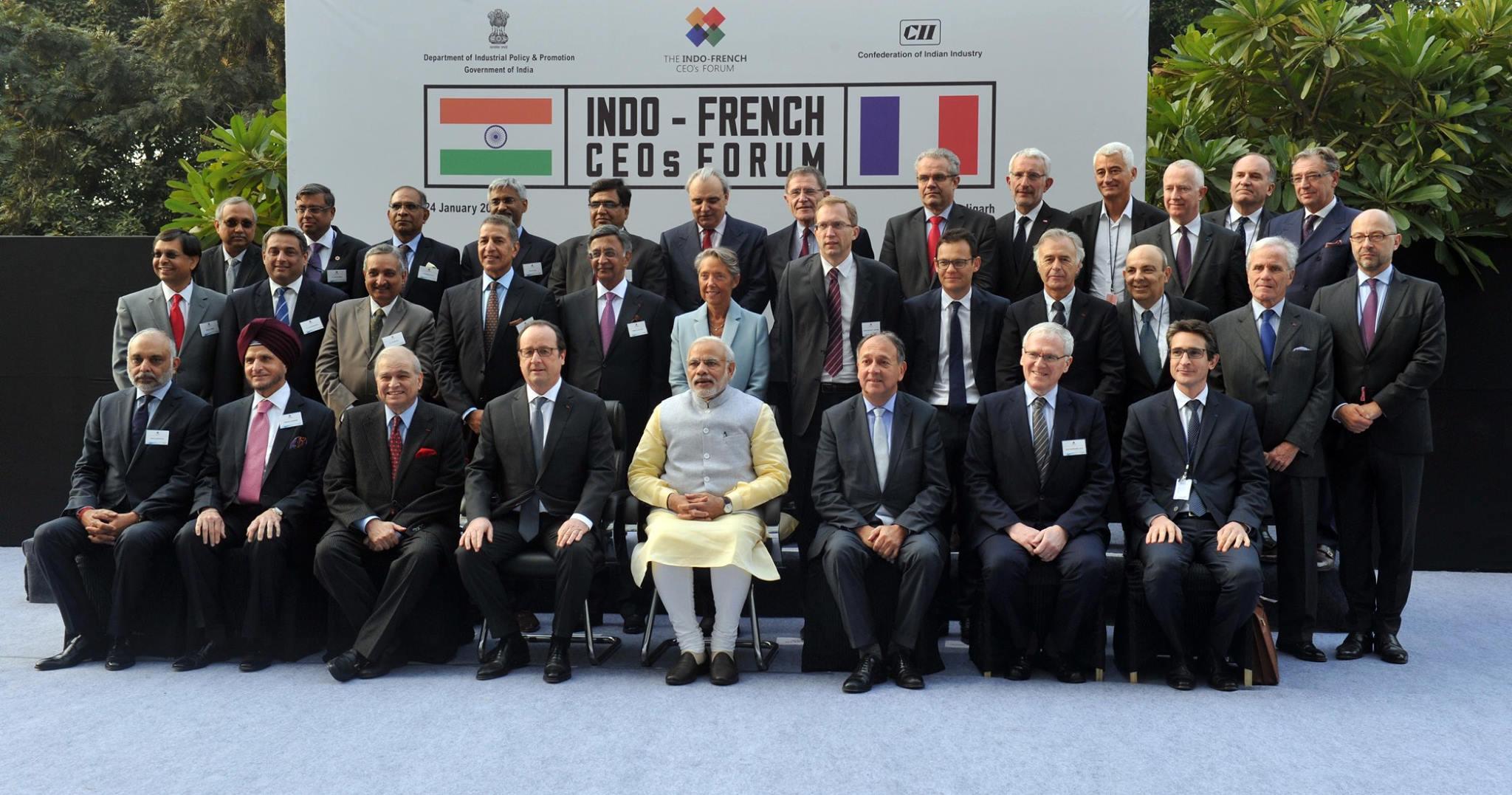 IFCCI in partnership with CNBC TV 18 hosted a special show in the run up to the French Presidential Visit.
Ms Shereen Bhan, Managing Editor, CNBC TV18 spoke to H.E. Mr François Richier, Ambassador of France to India and six CEOs from Alstom Transport India, BNP Paribas India, Capgemini India, Veolia India, Thales India and Schneider Electric India about French investments in India and the visit.